24/7 Emergency Services
The preferred disaster restoration, clean up and home remodeling company for Massachusetts homeowners. We stand behind every job we do. Please contact us if you want our team to get to work for you. We'll be on our way to get started.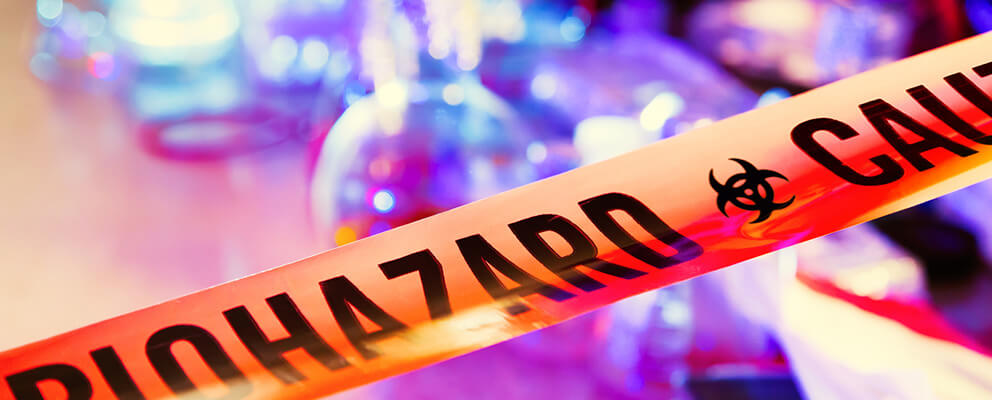 Regulatory Biohazard Cleanup & Disposal
Trauma & Hazardous Cleanup
There is a wide range of situations that we never expect to take place on our property and may be totally unprepared for, such as crime scenes, accidental deaths, or other incidents involving hazardous chemicals and biohazards. At DryBoston, we are capable of cleaning and restoring any trauma scene to its pre-loss condition. Our trauma restoration technicians are trained and experienced at showing up to harmful environments with the necessary equipment to get the job done right. One of our company's founders was a cop for over a decade and an Army paramedic for 12 years. We know that trauma and biohazard scenes are devastating, but we have the skillset to compassionately and effectively handle the cleanup and restoration.
Call us 24/7 at (781) 996-0600 for help with your trauma or biohazard cleanup.
Regulatory Biohazard Cleanup & Disposal
Trauma scene cleanup includes any situation that requires the removal or cleanup of blood, tissue, bodily fluids, or dangerous chemicals. There are certain regulations regarding trauma scene cleanup established by OSHA, the EPA, and CDC. We are familiar with these regulations set by the federal government and the state and have the proper certifications and training to conduct trauma cleanup services.
Our team understands that these emergencies are often very sensitive and require not only professional cleaning but also respectful services. Regardless of the scene that we find in your home or commercial building, you can rely on us to provide you with thorough and courteous care.
We can handle any situation which requires the cleanup of dangerous biohazards including:
Drug lab cleanup
Accidential death cleanup
Suicide/homicide decontamination
Crime scene cleanup
Decontamination of chemicals
Hoarding and rubbish removal
Animal infestation and odor cleanup
Prison cell cleanup
Emergency vehicle cleanup
Airborne pathogen/blood cleanup
Bodily fluids/tissue cleanup
Infectious disease decontamination
Restoration Services Post-Trauma Cleanup
When you call our team at DryBoston for trauma or biohazard cleanup in Eastern Massachusetts, you can count on us to arrive in a timely fashion. We show up with all of the necessary equipment, products, and supplies needed to finish the job successfully and work tirelessly until we're done. Once all of the hazardous material has been removed and disposed of properly, restoration work may be needed to bring your home or commercial space back to its pre-disaster state. This can include replacing flooring, walls, drywall, and kitchen cabinets. We can handle it all.
Our team is available 24/7 for any emergency situations, assuring prompt, reliable response.
Abestos Abatement
If your property experiences some sort of damage that affects asbestos-containing materials, a professional asbestos abatement technician will need to be onsite for safe, proper removal and disposal.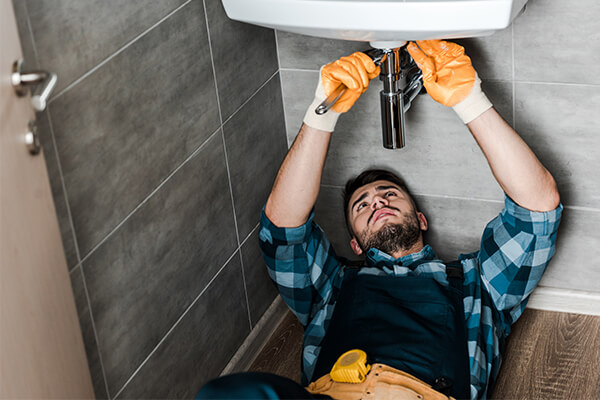 Lead Abatement
Lead pipes and lead-based paint all present hazards for any property owner, especially when those materials are impacted by any sort of water, fire, mold, or storm disaster.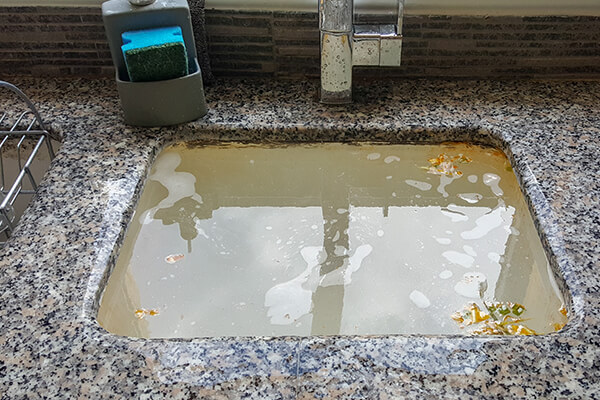 Sewage
Sewage is more than gross, it's dangerous because of the presence of harmful microbes and bacteria. Sewage cleanup technicians have the training and equipment necessary for thorough, safe cleanup.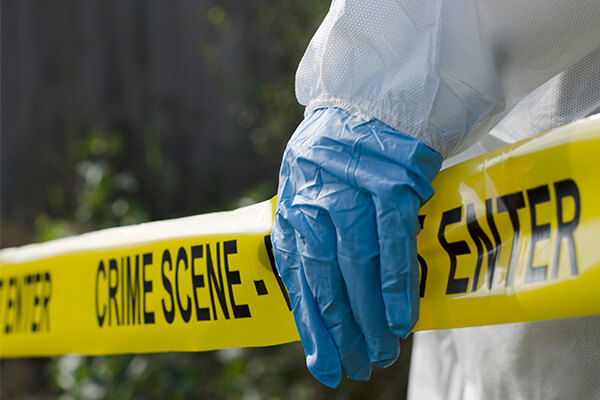 Trauma
The presence of body fluids and tissues that result from a health or crime traumatic incident requires discreet, compassionate, and thorough cleanup from a team experienced team who can help restore the affected areas to a clean, safe environment.