24/7 Emergency Services
The preferred disaster restoration, clean up and home remodeling company for Massachusetts homeowners. We stand behind every job we do. Please contact us if you want our team to get to work for you. We'll be on our way to get started.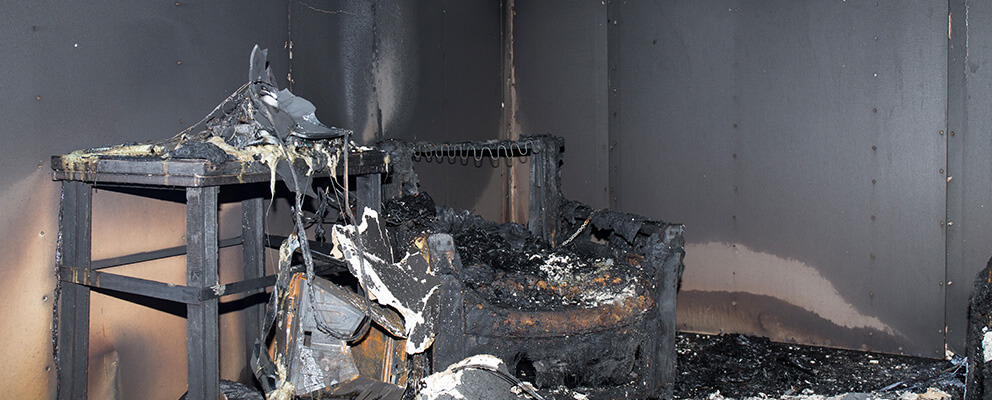 Eastern Massachusetts
Soot and Puff Back Cleaning
A furnace puff back cleaves behind black, sticky soot that will quickly damage surfaces and soft furnishings. DryBoston can clean it up and restore your property to a healthy, clean environment so you can breathe easier.
Puff Backs Can Spread Soot Throughout Your Home
Fast, Complete Cleanup is Necessary to Reduce Further Expenses
The Longer Soot Sits on Surfaces, the More Extensive the Damage
Non-Toxic, Effective Soot Removal & Cleaning
Free Consultations
Give us a call at (781) 996-0600 to speak with one of our professionals about soot and puff back cleaning.
What Causes Puff Backs?
Excess fuel or clogged nozzles results in delayed ignition or a heavy build-up of soot in the burner. They most frequently occur in oil-fired furnaces or gas heating systems in conjunction with a forced hot air system. When the weather turns cold, residents turn on their furnaces again for the first time in months, only to be faced with a huge mess.
How Do Puff Backs Cause Property Damage?
The black, sticky soot will be most prominent around the furnace area itself, but it spreads throughout the home via the duct work. You'll see soot damage around every heat register.
How Do You Clean Up After a Puff Back?
We work in tandem with a furnace technician to begin scouring the ducts while they repair the furnace. Once the ducts are sparkling clean again, we carefully wipe away all traces of soot throughout the house with special chemicals that remove soot without causing further damage to the surfaces. We also take inventory of any upholstery, carpeting, soft furnishings or other belongings for the presence of soot so those can be cleaned properly as well.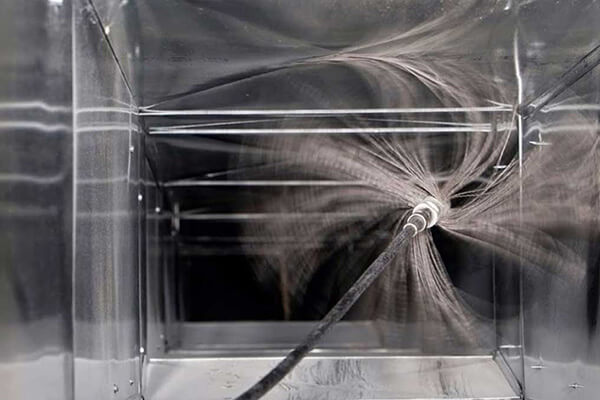 We seal off all registers before carefully cleaning all ductwork to prevent the further spread of soot to unaffected areas of the home.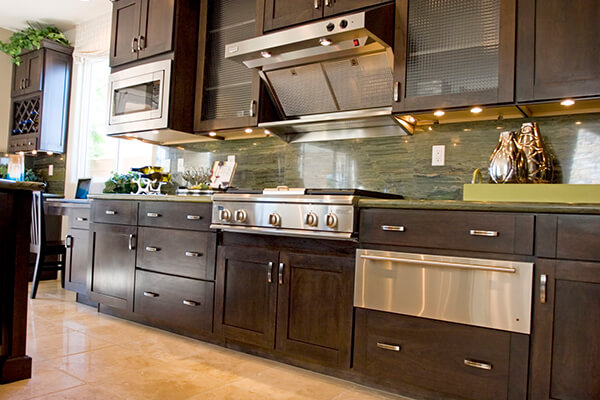 Soot Removal
Our non-toxic, EPA approved soot cleansers safely and thoroughly remove soot from hard surfaces like drywall, flooring, ceilings and cabinetry.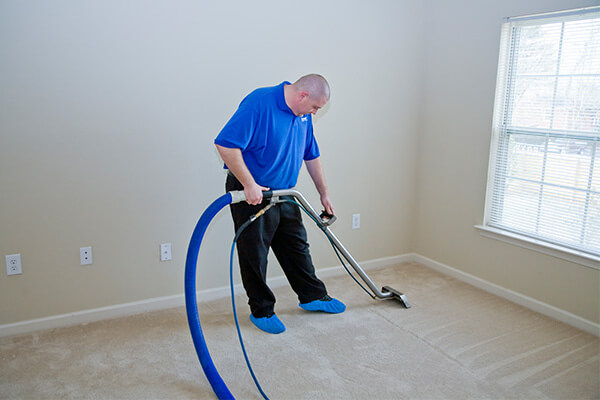 Soot-damaged materials can't go through a standard wash. We have the equipment necessary to clean all soft furnishings and contents of all traces of soot.
Frequently Asked Questions About Smoke Damage
It's never a quick fix, though we've gathered together a multi-discipline team of contractors and technicians to work in tandem to complete the work as soon as possible. From structural repairs to sand/soda-blasting to odor removal to contents cleaning, our fire damage restoration crew begin as soon as the project scope is determined, and we don't stop until the job is done and both you and the insurance company are satisfied with the results.
Most often, yes. You'll need to check your specific policy for the full scope of coverage, but in general, if the damage was caused by a flame, it's covered. Your best bet is to hire a professional restoration to help you through the claims process. We know how to avoid some common missteps when it comes to making sure the entire loss is documented and covered. Many homeowners and insurance companies forget, for instance, to consider that your HVAC system will need to be cleaned of soot, and, since fires are extinguished using water, many areas of your home may need to be restored due to water damage even if they weren't directly affected by the fire.
Depending on the extent or location of the fire damage, some homeowners can move back in a few days or longer. The fire department will usually turn off electricity and gas to the property right away, and that won't be restored until a building inspector says that it's safe to turn those utilities back on. If you experienced significant smoke damage and the home's occupants include elderly persons, young children, or those with chronic health conditions, you may be wise to stay until the smoke cleanup is complete. Contracting with a company experienced in fire damage restoration can often get you back home sooner, because they'll have the resources to hire and manage the many tradespeople who will need to work together to make the home liveable again.
DIY soot removal is not recommended. Commercially available products can actually cause permanent damage to surfaces. Soot itself is primarily oil-based, but that residue also contains toxic, possibly biohazard contaminants.
Smoke damage is rarely limited to one area of the house, and it leaves behind residue that can hide in crevices and out-of-reach areas, and a simple "airing out" may not be sufficient. We recommend consulting with a smoke damage technician who can help you troubleshoot the next steps